Learn how to protect your family and yourself from a violent physical attack!
"

Best class for beginners and experienced alike.

"
MN Permit To Carry Class by:
Mark Ehlen
Certified United States Concealed Carry Asso. Instructor for:
Mn Permit to Carry – Basic Handgun  Home Defense
MN DNR Firearm Safety Instructor
NRA Range Safety Officer
Certified Law of Self Defense – Minnesota
High School Trap Shooting Coach
 8:30-2:00 in Maple Grove. Class and Qualification in same location.
Gun rental $10.00 extra if needed. (Paid day of class)
Call or text for more info or
click the link below for class dates
612-201-0652
Now partnering with MN Gun Class at the Maple Grove Law Enforcement Training Facility
Add Florida Non-Resident permit for just $20 more.
During This Class, You Will Learn:
Where you will be able to confidently carry your gun.

When you can legally use your gun to defend yourself and your family.

How to safely carry, handle, store, load and unload your gun.

How to choose the right gun for you.

How to properly grip your gun for maximum control and accuracy.

How to avoid the fight if possible and how to win the fight if unavoidable.

The effects of the stress of an attack on your mind and body.

The importance of understanding self-defense law.

What to say during a 911 call and what to say to responding officers.

The 5 conditions that

must

be met for you to use force in self-defense.

And much, much more!
Reviews:
Educational and fun, best instructor in MN. Wouldn't have wanted to learn the ins and outs of firearms from anyone else.
— Charisma K.
So far the best civilian firearms training experience I have ever had. I had firearms training as an armed guard. The training received through Marksmanship Firearms Training covered far more information than I expected on situational awareness, safety, legal issues of gun owners and so much more. Additionally, his hands on demonstrations improved my grip and accuracy which helped my accuracy at the range. Thanks for a great experience.
  —  Gary C.
Best firearms training I have ever had – information was outstanding and easy to follow. 
  —  Don H.
Going into the class not knowing what to expect I was nervous. Mark helped ease that nervousness off my shoulders by a lot due to his knowledgeable training about concealed carry/gun safety and what to do scenarios. I recommend Mark Ehlen's training courses and I would return back in the future for a renewal class. 
  —  Sue V.
Very educated with training! Explains everything very well! 
  — dubstepmonkey187
Terrific, trustworthy, honest.
  —  Allen Z.
This is the third time I have taken the courses for permit to carry, and by far the best one. Instructor was very knowledgeable about information around properly handling and shooting a gun – and the plethora of legal considerations. He was also very patient, and open to questions and discussions.
—  Randall A.
This is an all inclusive premium class that exceeds the state requirements for a MN Permit to Carry a Pistol. The fee includes the classroom portion, the range time, and targets. Gun rental available if needed. Currently, the MN Permit is recognized in 30 other states but if you need more, I can help you obtain a Florida non-resident permit. 
This class is for everyone. If you are an experienced permit holder looking for a renewal class, I promise you'll learn something new. If you've never held a handgun before, you will receive the instruction you need to be able to handle one safely in a comfortable, non-threatening environment. I can't tell you how many students I've taught that maybe came to class a bit nervous, even apprehensive, only to leave shooting very well with a big confident smile.
The course material I use is the best there is. Far from just another boring Power Point, the materials are loaded with colorful, engaging, photos, illustrations and videos. Even if you have had no previous firearms experience, you will not feel like you are over your head and being left behind and you'll have ample opportunities to ask questions.
In addition to handgun skills, this class is strong on situational awareness (how not to become a victim), on the legal issues surrounding the use of deadly force for self-defense (how not to become a victim of the legal system) and on the physiological effects (fight or flight mechanisms) your body and mind will experience during a potentially deadly force attack.
Frequently Asked Questions
Who may apply for a MN Permit to Carry a Pistol?
Anyone who is a permanent US resident at least 21 years of age, can pass a thorough background check and is not otherwise prohibited from possessing a firearm.
What do I need to bring?
Your driver's license or state ID card. Your handgun (if you have one) and box of ammo . The Range supplies eye and hearing protection if you don't have your own.
If I don't have my own gun?
You can rent one of mine for $10 and I'll supply the ammo.
Are there really no additional charges?
That's right. Everything is included. Well, except for sales tax. This is Minnesota after all.
How long will it take to get my permit?
The sheriff's office has 30 days to issue or deny your permit application but most report getting theirs in about a week or two. Your permit is good for 5 years.
Is it really okay for someone with no experience with guns to take this class?
You bet. This class covers basic handgun safety and use. But it goes way beyond that. There is a lot more that you need to know about carrying a handgun than just shooting well though that is certainly important. That said, this is not an advanced pistol class. Everyone should seek additional training after they have their Permit to Carry.
What if I fail the class?
That's unlikely. There is no written exam and expert marksmanship is not required. About the only way to fail would be to demonstrate an inability or unwillingness to follow the four universal safety rules. In the unlikely event that you are unable to meet the shooting requirements, I'll work with you personally (may be a small additional fee) at another time.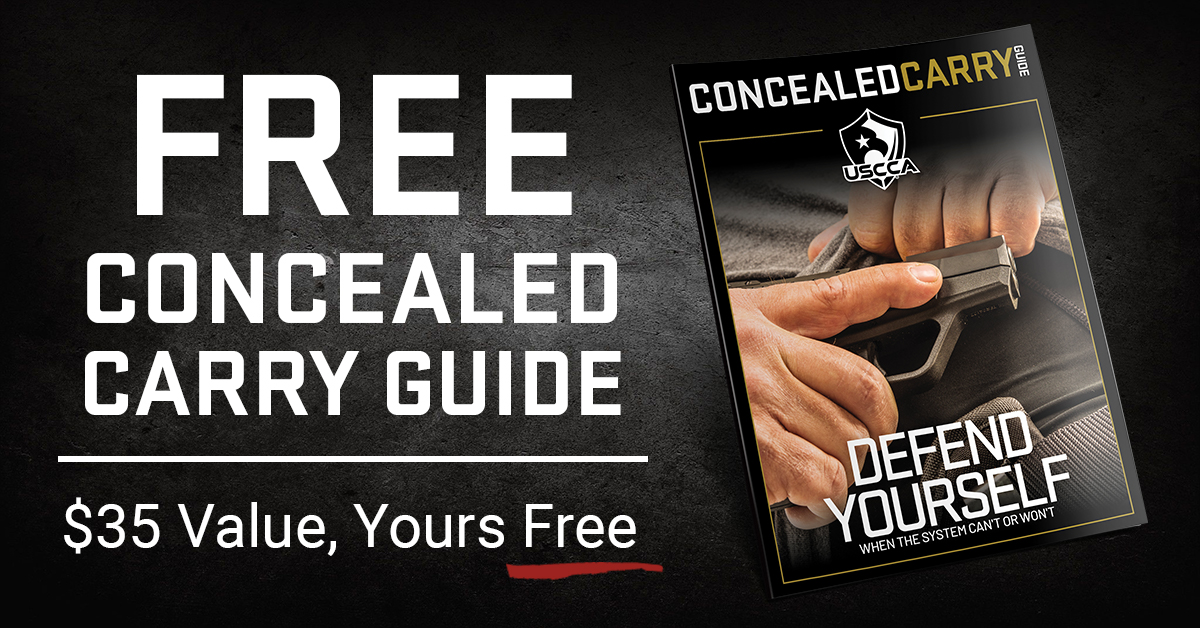 Sign me up for the next class!